The ACT Test is used to assess a student's general educational development. 
This test is required by many universities before admittance is allowed. The PSAT test is a preliminary SAT test that is used to find students who qualify for the National Merit Scholarships.
Assistance League of Omaha offers low cost review seminars presented by professional instructors.
High school students can register to take the review sessions prior to taking their college entrance exams. The reviews are offered five times a year. This program has helped thousands of college bound students prepare for the entrance exams. Assistance League of Omaha started this program in 1981. To date, close to 10,000 students have been helped to prepare for their entrance exams.  ACT preparation classes scheduled for this fiscal year are:


Tuesday, June 6, 2017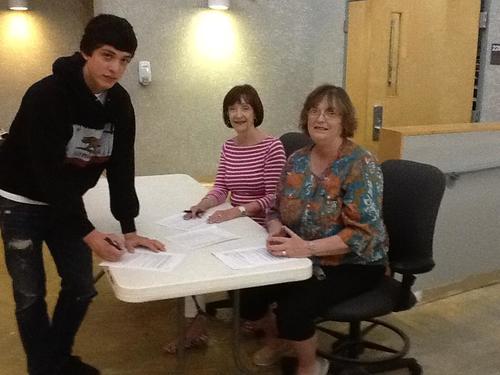 ACT Review Tuesday, June 6, 2017
When:  Basic Review –   Tuesday, June 6, 2017          5:30 p.m. – 9:30 p.m.
Where: Westside High School, Room 220/222    87th & Pacific Streets   Omaha, NE
Cost:  $30
Registration forms in Guidance Counselor's Office or find information and a printable form at www.alomaha.org.
Limited fee waivers are available for the basic review sessions.  See your counselor.
Sponsored by  Assistance League of Omaha
THE ACT REVIEW SESSION WILL BE CANCELLED IF THE OMAHA PUBLIC SCHOOLS ARE CANCELLED DUE TO WEATHER.
Click below for the current poster, registration form, and fee waiver form.
Next PSAT Review October 2017
PSAT Review Sessions are held once a year in the fall.
Sponsored by Assistance League of Omaha