Operation Bear Hug provides about 700 stuffed cuddly bears annually to comfort children in crisis situations.
Bears are distributed through the Omaha Police Department, Children's Hospital and Medical Center, UNMC Pediatric Clinic, Heartland Family Services, Project Harmony, Bellevue Medical Center, Grief's Journey, CHI Bergan Mercy Hospital, EMS Omaha Fire Fighters, Methodist Women's Hospital, Sarpy County Sheriff's Office and the Papillion Police Department.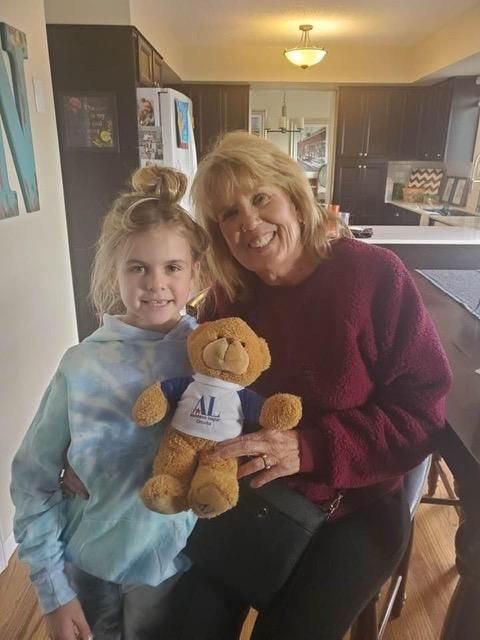 Paige didn't like the staples she got in the back of her head last night, but she was so happy to show me the bear the hospital gave her from ALO! I'm proud to be a member of Assistance League of Omaha and distributing these bears to area hospitals is one of our projects. This one was close to home!