Come to our Grand Opening! Visit June 2-5 for special sales and drawings for gift cards!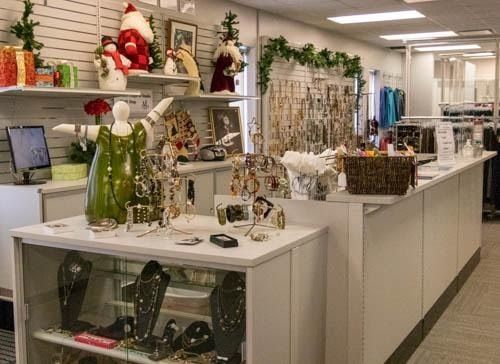 8502 West Center Road
Omaha, Nebraska
(402) 342-3113
Wednesday, Thursday and Friday 10:00-4:00
Sat 10-2:00
The Assistance League Thrift Shop is operated by volunteers of Assistance League of Omaha. Funds from the thrift shop are used to support Assistance League of Omaha's philanthropic programs. Located in the midtown area the shop offers a broad selection of carefully chosen and displayed items. There are regular half price sales, and semi-annual sales. Volunteers receive, sort, price, display and sell the donations.
Jewelry wall

Beautiful Housewares

Books galore!

Men and women's clothes